We have tons of ATV parts that are not on our site. email us your needs:



For more information about products
Call 1-866-436-3478

Telephone hours are: 8:30am - 4pm CST Monday - Thursday.
9am - 1pm Friday
Leave voice mail 24/7
Customer Testimonials:
Good Job! The hitch is perfect and lines up great. Fast service! THANKS!- Elizabeth
Thanks for the quick shipping. Got the parts today and now I can get the cv boots back on my Polaris. The candy is a nice touch. Thanks, and I will be a return customer. - Spencer


ATVWorks.com The Web's best source for ATV Parts and Accessories. #1 Source for Aftermarket ATV & UTV Parts

Servicing Customers Worldwide - Corporate and Government Inquires Welcomed.
Kubota RTV Cabin A/C Filter


Fits:
Kubota RTV-X1100CR
Kubota RTV-X1100CW


Only $39.99

Teryx Water Pump Kit!


Economical Water Pump Repair Kit for your Teryx

Only $12.95

Kawasaki Mule Parking Brake Cable Kit.

Left and Right Parking Brake Cables for your Kawasaki Mule.



Fits Mule 2510/3010/4010

Only $59.95

New Item
Kubota Tractor Cabin Air Filter


Aftermarket Kubota Tractor Cabin A/C Filter.
Replaces Expensive OE T1855-71600

Only $29.95
New Product
KAF620 Engine Gasket Set.




An ATVWorks.com exclusive! Fits all the KAF620 Gasoline engines used in Mules, Lawn Mowers and some John Deere Gators.



Only

$59.99

Polaris Sportsman 500 1996-1998

Rebuilds OE# 3130665 Carburetor
Only $29.00

Mule 600/610 Muffler



Econonimical replacement muffler saves you money over OEM and makes your Mule as quiet as new!
Only

$119.00

Mule Front Strut


Mule Front Strut for 2510/3010/4010

High Quality Front Strut, Powder Coated and Nitrogen Charged.

Only $199.00

Yamaha YFM 80 Carb Kit

.

ReplFits: Yamaha YFM80 92-04
Repairs Yamaha Carburetors: 3GB-14101-00-00, 5TH-14101-00-00, 5TH-14101-10-00, 5TH-14101-11-00, & 5YF-14101-01-00

Only $26.95

Kawasaki Mule 2510 Tune-up Kit


Includes Filters, Carb Kit, and Plugs.


Only $99.95

Kawasaki Mule 3010 Carb Kit



We have the only carb kit on the market for the Kawasaki Mule 3010.
Only $35.00
Mule 3010 Tune Up Kit

Includes a Carburetor Kit, Filters and Spark Plugs.



Only $99.99
The Leader in ATV & UTV Parts and Accessories - Aftermarket Parts, For Honda, Yamaha, Polaris, Kawasaki and John Deere.
Looking for hard-to-find ATV parts or accessories? We offer thousands of factory fresh OEM ATV parts and aftermarket ATV parts online, plus tons of ATV accessories to customize your ride - keeping your ATV in the dirt and running strong!

Easily Search Through Thousands of ATV Parts.

When it comes to Honda, Yamaha, Suzuki, Kawasaki and Polaris ATV & UTV parts and accessories, ATVWorks.com is one of the fastest growing sites around. Although we are a small company, by partnering with one of the largest ATV parts distrbutors in Arkansas, we can offer you access to a huge inventory of ATV & UTV parts and accessories, while still giving you the personalized service and attention you deserve. Since our site is available 24 hours a day, 7 days a week, you can order safely and securely when it is convenient for you.

Make ATVWorks.com your ATV and UTV parts source.
---
ATVWorks.com
email:


---
[ home ] [ products ] [ search ] [ cart ] [ about us ]
Copyright Kayden Enterprises, Inc.. 2003-2018, All rights reserved.
online -o

100% Secure Transactions.


Universal ATV CV Boot.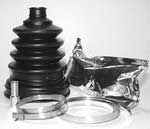 Replace that damaged or worn out CV Boot. Fits most ATV's
Only $32.00


Yamaha Intake Manifold



Fits Big Bear, Kodiak and Moto 4
Only $49.95